News flash: creating presentations will be a task yo have to do for the rest of your life – it doesn't matter the industry or where you work.
I've sat through a fair share of presentation and a chunk of them were excruciatingly boring. No color, too much text, no images, a copy paste cookie-cutter template fond in Powerpoint. The perfect recipe for NO ONE to pay attention.
Having a visually pleasing presentation can seem intimidating. I use to think that only graphic designers could create clean, enticing presentations until I discovered these tips and tricks to WOW your audience.
---
Start with a Color Scheme
There is nothing worse than seeing a presentation that has zero theme or a hodgepodge of colors. Deciding on a color scheme will not only give the presentation a cohesive look but also demonstrate that you put thought and effort into it. A great tool for creating color palettes is Coolors!
Use A Template
This isn't necessary but it really helps. During grad school, I discovered websites that have so many pretty, easy and editable templates for both Powerpoint and Google Slides (my favorites 👉🏼 here and here). Trust me, these will save you so much time and energy.
Another great tool to use is Canva. They have a plethora of presentation templates that will match any type of look and feel you are going for.
Keep Text to a Minimum
The star of the show is YOU, not the presentation you create. The presentation is meant to be a visual aid for engagement purposes. You CANNOT have paragraphs on your presentation.
It's okay to just have one headline and graphics (images, videos, GIFS) on the slide.
When it comes to bullet points, there is no exact science; however, one thing to remember is that bullet points are NOT meant to be sentences – they should be maximum 5 – 8 words per bullet point and no more than 5 bullets. Short and sweet.
Less is more, ALWAYS.
More Images (GIFs, Vectors, ect.), Less Text
Use images to enhance your presentation – it gets your point across better, trust me. Another fun way to liven your presentation is with GIFs. You can find these on Google images by filtering by "Type" and selecting "Animated." Another great place to find GIFs are Giphy.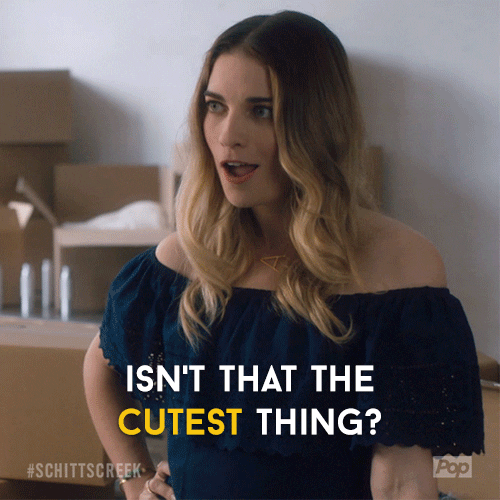 To ensure that your GIFs work, use Google Slides and insert image by pasting the link of the GIF.
For graphics and vectors, some great tools are Vecteezy and flaticon.
Use High Quality Graphics (& don't forget to source it!)
You've got the content, now you need to jazz it up. Don't cheapen your presentation by not paying attention to the quality of the image. To guarantee you have HQ photos, when you do your Google search, click tools, size and large. You'll see images that fit those dimensions.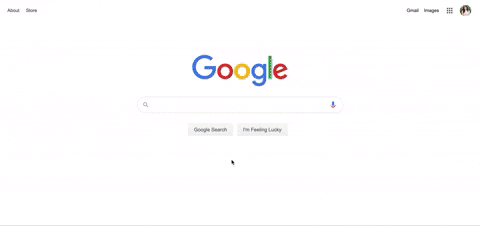 ***Don't forget to include in your presentation the source of your image.
Choose Fonts That are Legible
Fonts are fun until they're not. It is imperative that the fonts you use in your presentation can be read and are not too intricate. This is good resource for font combinations that are both professional and chic within Powerpoint.
Have a Beginning, Middle & End
Presentations are all about storytelling. Like every good story (for the most part), there is a beginning to captivate the audience, a middle to get them involved and an end to wrap it up and get them in your pocket. Treating like a story makes your presentations more cohesive and with a better flow.
Keep It Simple
There is no need to go all out with the numbers, fancy findings and verbiage. Each slide should be a cue, not give away the big shabang (that's your job).
---
Hope these tips and tricks are helpful!
x,
Summary of tools: Coolors, Slides Carnival, Slides Go, Canva, Giphy, Vecteezy, flaticon, Font Combinations